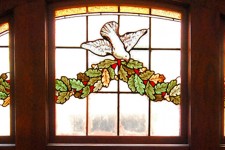 John Lenox has been working with Art Glass since the early 1980's. Originally from Minneapolis, John established his studio in San Francisco in 1991, and produces custom stained, etched, beveled, leaded, and painted glass, as well as restoring period art glass, for restaurants, churches, and homes.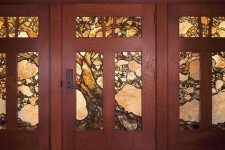 Theodore Ellison Designs handcrafts leaded glass into period-inspired architectural windows and lighting, influenced by the Arts & Crafts tradition. Guided by a collaborative approach, the company works directly with homeowners, architects and designers ...
Associates: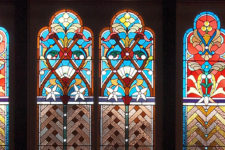 Specializing in conservation and creation of stained glass, Greer combines fine craft skills with art-historical sensitivity. She is dedicated to preserving historical stained glass as well as creating new work for both period and contemporary settings.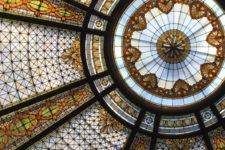 Helios Art Glass is an architectural glass studio located in Oakland, California. We specialize in the creation and restoration of traditional leaded glass windows and skylights.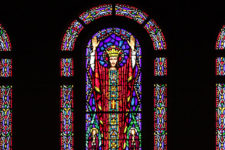 Nzilani Glass Conservation, Inc. is a 100% woman of color owned company that specializes in glass conservation, restoration & commissioned works.