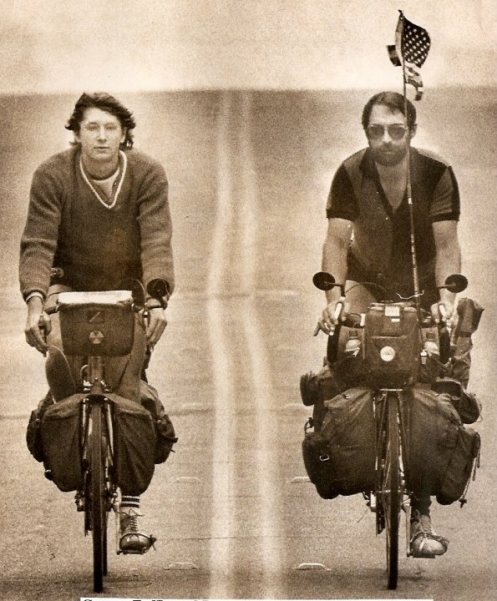 Larry Boyce is a legend in the annals of decorative painting.
With his vast knowledge of Victorian design and his well-worn bicycle, Larry Boyce traveled over two hundred thousand miles through the western regions of the U.S. and inspired a stenciling revolution. Larry's artistic talent was of the highest order, but he was equally famous for his witticisms and flamboyant personality. Approaching the owners of historic buildings, Larry offered to paint stenciled ceilings in exchange for room and board, thus spreading his  enthusiasm for ornament wherever he went.
Arriving in San Francisco in 1973, he started his decorative painting business, Larry Boyce and Associates, and became a member of Artistic License within a year of its founding in 1982.  While Larry himself was a mercurial individual and not easy to pin down, his associates, including Ken Huse and George Zaffle, became active members of the guild. LB&A created  hand-painted ceilings and friezes all over the country including the the Vice-President's office in Washington, D.C. and the illustrious Brune-Ruetlinger home in San Francisco.
Larry spent his last days designing a ceiling for the  Old First Presbyterian Church in San Francisco, which was completed by volunteers after his death from complications of AIDS in 1992.