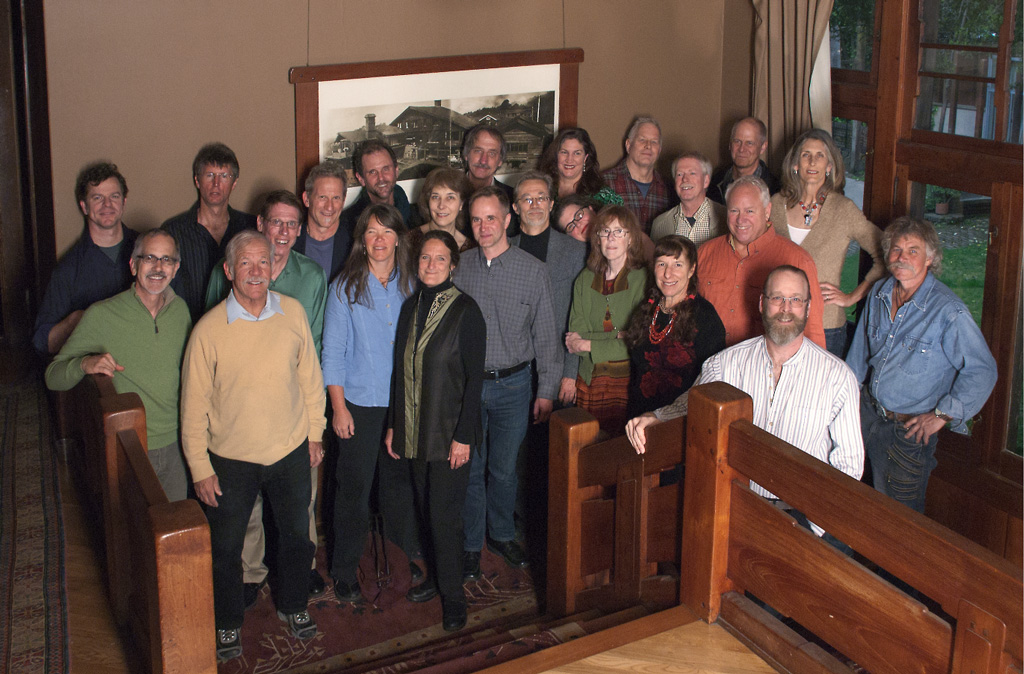 Artistic License is a group of dedicated professional artisans, whose work continues time-honored traditions of crafts for the built environment. The work of Artistic License members promotes the highest standards for period architecture, interiors, and the decorative arts; encompassing restoration, renovation, and newly-interpreted period revival design.
The group acts as a forum for the exchange of information, experiences and skills among its members, as well as a public resource to educate and promote the highest standards for period architecture, interiors, and the decorative arts.
Our History
Artistic License began in San Francisco in 1982 as an idea of an artisan named Jim Gibson, who at the time specialized in wood refinishing for old buildings. During the course of working, he met Bruce Nelson, a painting contractor (and current member) who had established his business, Local Color, several years earlier. It was later that year that Jim Gibson began to discuss his idea of "Artistic License, a Guild of Restoration Artisans" with Bruce Nelson. Both shared diverse contacts with other artisans working in the burgeoning local world of Victorian house restoration. By the end of 1982, several meetings of a fledgling group of like-minded artisans had already occurred.
Loosely structured at first, the early meetings of Artistic License centered on galvanizing the intent and purpose of the group. It was decided that group energies were to be directed to sharing skills and information among members at monthly meetings, and towards education of the general public about the importance of quality restoration work. Early public outreach took the form of a series of lectures, each showcasing various members' particular expertise. Such presentations became the format by which prospective new members were initially approved for admission to "the Guild." Other events which introduced Artistic License to the public included the group's presence at various local fairs. Feature stories on both individual members and also about the group in general, began to appear with increasing frequency in both local and national newspapers and periodicals.
Artistic License today largely retains the focus and activities of its beginnings over thirty years ago. The group has evolved from an exclusively Victorian orientation to one that includes a broader definition of period design. The same high standards of quality in preservation, restoration and renovation work that fueled the group's beginnings continue to inspire the members of Artistic License now.